Our friends at the Clifton Chilli Club form many of the officials that judge at our events.
The ORIGINAL, the PIONEERS and the best!
Don't forget you can pick up a huge range of spices and herbs specially selected for their quality by the UK Chilli Cook-off Assocaition by visiting http://www.hot-headz.com/chilli-sauce/ukcca/ (PS you don't have to use these in your competition chilli!!)
For fourteen years, they've been scouring rarities from the US, Mexico, Columbia, South Africa, the Caribbean and every corner of the globe. Their range has grown to over literally hundreds of items including hot sauces, salsas, mustards, mayonnaise, jams, dry spices, crisps, books, posters, T-shirts and everything for the hot food fanatic. So whether you like the fresh, grassy taste of the jalapeno, the smoky, nutty flavour of the chipotle, the blisteringly hot and fruity flavour of the habanero or the insane burn from the Naga - they have the hots for you! From Mild to Wild, Bajun to Cajun, Texan to Mexican, Barbeque and more - it's all there.
Looking for an ideal outdoor portable stove to cook your one pot Chilli on? Look no further than the brilliant Campingaz Bistro 300. Brilliantly designed, compact and fully controllable, it's perfect for Chilli Cook-offs!!
The UK's No.1 Online Magazine for Chilli Reviews, News and Recipes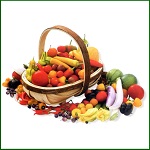 Simpson's Seeds specialises in top quality seeds and plants for the Kitchen Garden. They have a huge range of chilli and tomato seeds and many of these can also be ordered as plants which are sent out in spring. Matt Simpson also makes a superb range of Chilli Sauces. The UKCCA is a big fan!!!
The Grim Reaper has developed a range of chilli products which have a heat unlike the mainstream products in the market place, and also a broad range of products, from hot sauces to mustards to rapeseed oils to who knows? The reaper does....All products use the best available ingredients. Most of the fresh chillies are from Edible Ornamentals in Bedford. He also use selected dry chillies from the best source, Chipotle from Mexico, Naga from India. He only use Aspall vinegars in my sauces. The rapeseed for his oils is grown, pressed, infused and bottled in Wilstone, nr Tring, on Simon Meads's farm.
Delivering cost effective design, print and online solutions. Specialising in Digital Design, Lithographic Print, Digital Print, Exhibition Graphics/Large Format Print and Direct Mail
Purveyors of the finest British Chorizo. A wonderful addition to any Chilli recipe.